Air Conditioner Shack is part of the RAC Kettering group and provide a comprehensive Fixed Air Conditioner Installation design and application service including installation of air conditiong systems for homes, offices, show rooms, IT server room cooling, shops and resturants.
| | | |
| --- | --- | --- |
| | Ceiling mounted cassette units | |




Compact and lightweight
The ideal solution for shops, restaurants or offices with false ceilings
Leaves maximum floor and wall space
Air can be discharged in any of 4 directions
Possibility to shut off one or two flaps for installation in corners

Daikin Ceiling Cassettes


Ideal for Shops, Offices, Restaurants & Bars

Daikin 4-way blow Cassettes in cooling only or combined heat pumps with capacities from 3.73~12.3 kW cooling and 4.10~14.90 kW heating.

Full automatic control of temperature, fan speed and mode. Infra-red option on 4-way Cassette.

The Daikin Ceiling Cassette leaves maximum floor and wall space for furniture, decoration and fittings.


Fits flush into each ceiling.


Extremely quiet in operation.


Air can be discharged in any of four directions.


Outdoor units can easily be mounted on a roof, terrace or placed against an outside wall.


In large rooms, up to 3 indoor units can be connected to 1 outdoor unit and operated from 1 remote control

Daikin Ceiling Cassettes are available in a range of sizes in either non inverter or more energy efficient inverter units. Please call us for more information on specific models and requirements.

4-way blow ceiling suspended





The ideal solution for shops, restaurants or offices without false ceilings
Unique in the industry
Designed to allow maximum floor and wall space
Air can be discharged in any of 4 directions
Possibility to shut off one or two flaps for installation in corners
Extremely quiet in operation


Flexible and compact ceiling suspended 4-way blow cassette


Leaves maximum floor & wall space
Air discharged in 4 directions
Flexible installation: can be installed in the middle of the room or in a corner
Air flow distribution for ceiling heights up to3.5m
Extremely quiet in operation both indoors and outdoors.
Ideal for refurbishment





Compact casing
The ideal solution for shops, restaurants or offices without false ceilings
Designed to allow maximum floor and wall space
Automatic air flow director ensures uniform air flow and temperature distributio

Daikin Ceiling Suspended
- the ideal solution for shops, restaurant's and offices without false ceilings


Leaves maximum floor and wall space for furniture, decoration and fittings

Extremely quiet in operation both indoor and outdoors

Automatic airflow director ensures uniform airflow and temperature distribution (FHY-only)

Air flow distribution for ceiling heights up to 3.8m without loss of capacity
| | | |
| --- | --- | --- |
| | Daikin Wall mounted | |


Installation on the wall

Even air distribution via automatic movable louvre
Designed to allow maximum use of floor space
Modern, space saving configuration

Ideal for a variety of applications inc Homes, Small Offices, Shops, Bars etc

The Daikin FT(Y) Wall Units are available in capacities from 1.8~6.35 kW cooling and 1.85~7.15 kW heating.

The FAY range is available in capacities from 7.4~10.4 kW cooling and 7.3~10.3 kW heating.

Consider the Daikin FT(Y) range for smaller areas such as individual offices, bedrooms and living areas.

Stylish & elegant

Available in cooling only or energy efficient heat pump

Lightweight and compact

Extremely quiet in operation both indoors and outdoors

Automatic airflow director ensures uniform airflow and temperature distribution

Powerful mode can be selected for rapid cooling

Air purification filter

Large Wall Units - for larger areas you should consider the Daikin FAY range of wall units with sizes up to 10.4 kW of cooling.


Inverter Units - Ideal for the smaller area with capacities up to 3.6 kW cooling + 5.1 kW heating. Economical, accurate temperature control plus it runs straight of a 13 amp socket.

Easy Fingertip Control

24 hour timer
Fan speed control
Auto temperature control
Choice of cooling, heating or fan only
RAC Kettering supply and installation of Air Conditioners
We supply and install the latest air conditioning equipment. This equipment is capable of heating cooling and ventilating every type of premises from the largest commercial applications to the smallest domestic ones. All site visits and quotations are provided completely free of charge and without obligation. For details of the type of projects we specialise in service and repair. We operate an efficient service and repair air conditioner department to deal with any problem on equipment regardless of whether it has been supplied by us or by others. For information about our air conditioner repair service call 01536-525136

Air Conditioner Maintenance Contracts
Our commitment doesn't end with the completion of a successful installation - it's just the beginning. We are able to maintain your equipment in order to keep it running perfectly throughout its long useful life. Tailored maintenance to suit client's requirements can be carried out either under contract or on a one off basis.

Air Conditioning UK
With our wealth of knowledge and experience, Refrigeration Air Conditioning provide cooling and heating solutions to meet your every need and budget size.
All of our equipment is ECA approved and our team ensures 1st class service from the initial site survey through to your after sales and maintenance of your systems. Using leading manufacturers Mitsubishi, Toshiba, Fujitsu, LG &Daikin we can find just the right equipment for you.
Our engineers have experience in all areas of air-conditioning, heating and ventilation so you can be sure that you will get the best advice and service whatever the size of your project.
We also maintain and service existing systems, offering a 24 hour service so we are here whenever you need us.
So, whatever your needs from a basic cooling system or a more complex VRV or VF system, servicing or maintenance, please ring, fax or e-mail us for prompt attention and a high quality service.
In 2001 The Government introduced capital allowance (ECA) to reward businesses that invest in energy saving equipment.
ECA's are given on 100% of your expenditure in the first year. This means you can reduce the profits for its period of the investment, on which you pay tax by 100% of the expenditure incurred when buying equipment from Millennium.
Therefore on equipment costing £10,000, your business will reduce its taxable profit by the full £10,000. That makes the first year saving from the ECA £3,000.
Air Conditioning
With many years of successful trading, RAC Kettering supplies air conditioning to a varied client base, from small businesses and domestic residences to global corporations and organisations. Each receives the same personal, dedicated service and attention to detail.
RAC Kettering are accredited design and installation contractors for most leading equipment manufacturers (Toshiba, Mitsubishi, Hitachi, Daikin, Fujitsu, amongst others). Armed with the advantage of not being tied to one manufacturer, we are able to optimise your installation by selecting the most practical system for your premises.
A responsible attitude to the environment is integral to our business operations. Innovations in energy-efficient design and the pioneering introduction of new refrigerants have produced systems that are better for the environment and comply with all current and planned legislative demands. In addition, with energy tax beginning to impact on business, air conditioning from RAC Kettering is a real investment for the future.
When facing the combined imperatives of customer comfort and cost-efficient use of space, an intelligently designed installation can add to the bottom line. A RAC Kettering air conditioning installation will take up minimal space and produce an atmosphere in which customers will spend more time, and more money. Suitable for incorporation into both refurbishment projects and new buildings, an air conditioning system will enhance any commercial, retail or leisure environment.
RAC Kettering supply and install close control systems as well as traditional DX air conditioning systems. These systems enable the client to keep temperatures within tight parameters. Close control systems are commonly used within large communications rooms/centres.
RAC Kettering are able to offer extended warranty periods on selected equipment due to our accreditation by the larger air conditioning brands.

We specialise in all aspects of the installation, repair and maintenance of air conditioning systems to domestic and commercial customers.Well established and experienced we provide all our customers with a 1st class quality service, no matter what the job entails.

Air Conditioning Repair ~ Installation ~ Maintenance

A professional and reputable air conditioning company we are based in Kettering and London but operate on a UK wide basis, serving domestic and commercial customers across the country. Our air conditioning installation, repair and maintenance services are often recommended by extremely satisfied customers. Offering a complete service, from initial consultancy, to the design and installation of air conditioning systems. We provide ongoing tailored maintenance contracts and 24 hour, 7 day emergency service cover. With a wide range of high specification air conditioning and refrigeration solutions, we provide customers with a choice of appropriate models and costs, at competitive rates. Whether you need portable air conditioning units, an office or an entire building fitted with air conditioning, we can help.
| | |
| --- | --- |
| Daikin Air Purifiers | |
The importance of indoor air quality

Improved breathing comfort

A link is increasingly being made between health problems and the quality of the air we breathe. Reported cases of allergic diseases and asthma are on the rise. According to the EFA*, over 80 million people across Europe have some form of allergic disease and their prevalence is increasing.
Today's residences and buildings are better insulated than ever, but this implies a limited exchange of outdoor air with indoor air. As a result, the air we breathe indoors can be more polluted than outdoor air. Moreover, we commonly spend up to 90% of our time in indoor environments.
Indoor air can include
- Airborne allergens such as pollen, dust, house dust mites droppings and pet dander.
- Triggers to allergens such as moulds, tobacco smoke and adjuvant substances.

Daikin MC707 Air Purifier



Price £299 inc delivery

Daikin MC707B Air Purifiers are ideal for home use, restaurants, bars, offices, boardrooms, Dental and Doctors surgeries, Residential Homes. Lightweight and compact the Daikin MC707B Air Filter has a unique filter process that removes airborne pollutants, and even unpleasant smells. The NEW Daikin MC707B Air Purifier is also clinically proven to destroy germs and bacteria.

Completely portable, Daikin Air Purifiers with 8-stage filtering technology requires no installation and can be simply plugged in and switched on. Daikin Air Purifiers will clean the air in rooms up to 48m². This efficient air filter has a maximum air flow rate of 420 m³/hour (in Boost mode).


Air conditioning is the process of treating the temperature, humidity, cleanness and distribution of the air.

Cooling
Our air conditioners offer precise temperature control. You can always create the climate in which you feel best, with the right temperature. Not only does it create comfort, it makes you feel fresh and active even in the most extreme outside conditions.

Heating
Air conditioners can also offer heating. You can enjoy the perfect constant temperature all year through, no matter what are the outside conditions It is an environmentally friendly alternative to traditional heating because it takes energy from the outside air and brings it inside. Hence the name heat pump.

Cleaning
Our air conditioners produce clean, healthy air. All indoor units are equipped with filters that take dust, pollen, smoke, ... from the air. According to the needs of the customer the level of filtration can be increased. Filtration is critical for people with allergies.

Dehumidifying
In cooling mode an air conditioner dehumidifies the air, creating a better feeling of well being. Bear also in mind that a correct humidity level limits the growth of dust mites and moulds, which again has a positive effect on people with allergies. Human beings feel that 40 to 60 % is a comfort level of humidity. Also a correct humidity level ensures a longer lifetime of your appliances and house.

Ventilating
Ventilation can be integrated in the air conditioning system. It takes out the inside air and pushes in fresh, conditioned air from outside. In mid season, when the air conditioning is turned off, the ventilation can work independently. Our ventilation systems can also be installed without the air conditioning installation.
The principle of air conditioning always comes down to the same:
absorb energy in one place and release it in another place

The process requires an indoor unit, an outdoor unit and copper piping to connect both. Through the piping the refrigerant flows from one unit to another. It is the refrigerant that absorbs the energy in one unit and releases it in the other.


Cooling mode

1 Indoor unit
A fan blows the hot indoor air over a heat exchanging coil through which cold refrigerant flows. The cold refrigerant absorbs the heat from the air and cooled air is blown into the room.

2 Copper piping
The refrigerant circulates through the units and the piping and takes the heat from the indoor unit to the outdoor unit.

3 Outdoor unit
Through compression, the refrigerant gas is heated and its boiling point increases. In the outdoor unit the obtained heat through compression is released to the outdoor air by means of a fan which blows the outdoor air over a heat exchanging coil.

4 Refrigerant
The liquid refrigerant flows back to the indoor unit.

5 Indoor unit
Back in the indoor unit, the refrigerant is decompressed and thus enabled to extract heat form the indoor air.

With air conditioning you can create the comfort in which you feel best, with the right temperature and a comfortable humidity. Modern air conditioners produce clean, healthy fresh air, dehumidify the air and prevent mold. All of this is able with neither draught nor noise.

In short, air conditioning makes you feel better, more active and fit, resulting in many advantages, because he or she who feels better is more creative and productive. And who doesn't like to be in a shop, café, restaurant or hotel with air conditioning, certainly in the summer?


Service and maintenance is a vitally important requirement for all air conditioning and refrigeration systems. As standard we offer on 3-year warranty air conditioners, providing a maintenance contract is taken for that period. Planned preventative maintenance of your system can save you money and extend the life of your air conditioning units for only a modest investment.

Refrigeration and air conditioning also undertake maintenance and service contracts for equipment not installed or supplied by ourselves. We are able to create a service schedule to meet your individual needs, requirements and budgets. We can do this from basic bi-annual visits to ensure manufacturers warranties remain to more regular visits on larger sites.

Our service engineers use the latest diagnostic fault finding equipment from manufacturers to isolate and repair the faults of refrigeration equipment.

Our refrigeration engineers are constantly upgrading their skills to be at the forefront of new technology advances in the refrigeration industry.

Our team regional refrigeration engineers is coordinated by our refrigeration service departmenrt to respond promptly to refrigeration service calls. Air conditioning and refrigeration service vehicles are equipped with state-of-the-art technology and a range of air conditioner and refrigeration spares and parts to ensure timely fault diagnosis and a high proportion of first time fixes.

Refrigeration service agreements include a consultation visit which allows you to choose which packages are best suited the specific requirements of your business. A register of assets covered by the agreement is maintained on our service management system. Maintenance and service department provide our customers with total peace of mind.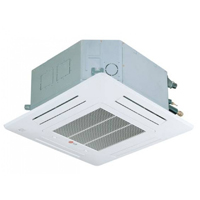 RAC Kettering approved installers of Daikin Air Conditioning are the experts in providing fast and efficient solutions for your air conditioning requirements.
Design & Installation of Air Conditioners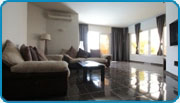 Every project is individually engineered ensuring that you receive the very latest, most energy efficient systems available with a strict environmental concern. We can do the whole project without the need for you to employ any other contractor and therefore we offer a turn-key solution.
Accredited Installers for Daikin the worlds leading manufacturer, as such our engineers are trained in the installation of the very latest equipment available to you, and offer 3 years parts and labour warranty on our installations.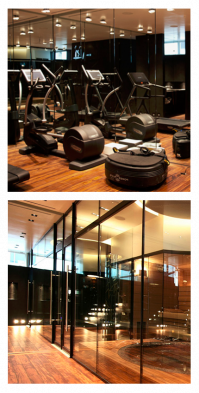 RAC Kettering offer commercial refrigeration sales and service for a one stop shop for all service and maintenance requirements. We can service all types of refrigeration equipment including integral cabinets, remote cabinets and coldrooms even refrigeration PAK systems regardless of manufacturer. Our experienced team of engineers can keep your refrigeration systems running at their best by regular maintenance visits. If your fridge cabinet does breakdown we can respond within 5 hours of our refrigeration service dept taking the call. Our engineers use the latest communications systems for a rapid response and also carry a good stock of spares to enable a high level of first fixes. Our fully qualified engineers have the latest tools and equipment available and have undergone product training by the manufacturers.