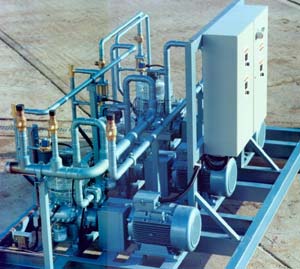 Custom Build Compressor Pack

Commercial and industrial refrigeration engineers specializing in the food preparation, manufacturing and retailing industries providing an unparalleled level of on site customer service in the maintenance, servicing, repair and installation of all types of refrigeration plant including 24 hour call service, 7 days a week 365 day a year.
Our fully qualified and trained refrigeration engineers can respond immediately to any call out day or night. The mobile service engineers are supported by a team of experienced design engineers having over 200 years combined experience.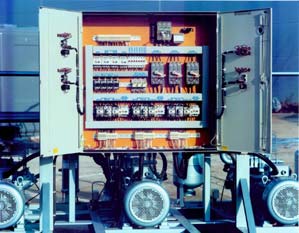 Custom Build Electrical Control Panel


Operating from our fully equipped workshop (7,500squ/ft) and warehouse in Kettering we are able to offer complete refrigeration solutions to any client requirement. From a catering fridge freezer to food factory refrigerated stores no job is too small or too big. From our production workshop refrigeration packs can be designed, engineered and constructed including refrigeration compressors, liquid receivers, sub coolers, heat exchangers, evaporators and control panels.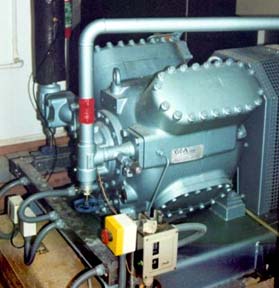 Grasso Compressor


Compressors can be fully serviced, repaired and tested by our in-house refrigeration maintenance department including all makes, Copeland, Prescold, Bitzer, Carrier, Carlyle, Dorin, Frascold, Gram, Grasso, Hubbard, Maneurop, Sabroe, Trane and York.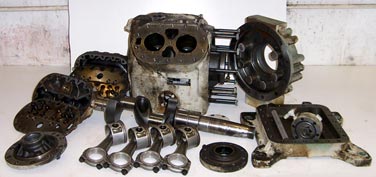 Compressor inspection and rebuild service

Hundreds of thousands of spare parts and accessories are held in our Head Quarters warehouse in Kettering enabling a immediate response to anywhere in the UK or beyond. With clients as varied as restaurants, pubs, catering establishments through to large blue chip clients and process cooling applications we can solve your cooling requirements.
RAC Kettering refrigeration service engineers was founded in the 1970's and have expanded to provide commercial / industrial refrigeration and air conditioning, providing package of refrigeration service, design, sales, installation and maintenance solutions to meet our clients demands. Specialists in Air Conditioning installation and service, back bar chillers installed in pubs, clubs and hotel restaurants. Chest freezer display and storage, for the use of freezing ice cream. Walk in coldrooms and freezer rooms installers, to bulk store meat, vegetables and general produce cold storage installation. Stainless steel catering refrigerators and blast chillers used in the commercial kitchen. Ice machines to provide ice for the storage of fish. Serve over counters and multidecks refrigeration display cabinets. Our refrigeration service department operates a 24/7 call out refrigeration break down service and planned refrigeration maintainence contracts for industrial cooling, commercial refrigeration, air conditioning, cold store rooms, industrial heating & ventilation.
RAC Kettering offer Helpman spare parts including replacement evaporator fan motors, fan blades & guards, defrost heater elements, cooler casing parts, hermetic pumpen gasket sets, bearing kits and condenser spares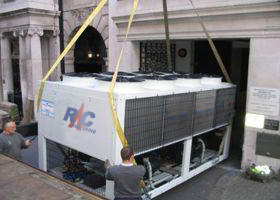 Air Cooled Water Chiller Installation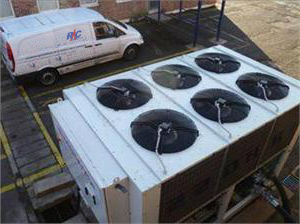 Air Cooled Refrigeration Plant