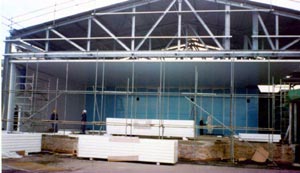 Cold-Store Construction

RAC Kettering offer a full design service from initial enquiry through to completed construction of cold Store with refrigeration and lighting.
Whether you require a walk-in fridge or freezer through to a large industrial coldstore, from green field site through to hand over, no job is too small or too large. Specialists in the supply and installation of hygienic and temperature controlled environments, hygienic food factory lining / cladding, hygienic resin flooring systems, chill stores, blast freezers, spiral systems and production areas / halls.

Sock Air Distribution System

Contractors and suppliers of sheet metal, fabricators, insulation cover manufactures in stainless steel, aluminium and stelvetite food safe materials.
Our design department can meet to your requirements and your budget with in-house 7500Squ/ft manufacturing production facilities in Kettering.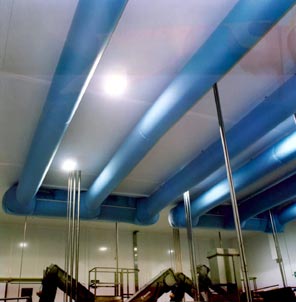 Sock Air Distribution System

Our maintenance department give a full repair and maintenance service including coldstore insulated door repairs, sliding doors, automatic sliding doors, flip flap doors, hinges, locks, guide rails, gaskets, Fermod furniture etc.
If you require modifications to your existing cold store, insulated composite walls in either polystyrene or rockwool can be removed or moved, ceilings can be raised or lowered, doors moved or filled. Existing chill and freezer stores refurbished, repaired, dismantled and relocated.