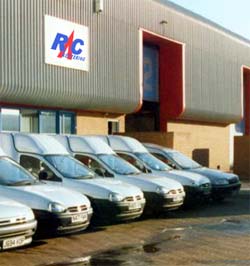 RAC Kettering
This page:


Refrigeration Service Engineer
We are looking to appoint an experienced Refrigeration Service Engineer.

Requirement to service, maintain, repair commerical and industrial refrigeration equipment as well as air conditioners. You will service the refrigeration and air conditioning equipment of our clients. Communication skills, enthusiasm and attention to detail are required combined with the professionalism to see every problem through to a successful conclusion.
If you can bring a knowledge of refrigeration, hold a 2079 Refrigerant Handling certificate and can demonstrate a commitment to a service environment we would like to hear from you.
We offer a competitive salary, benefits and a company vehicle.
In the first instance applications and CV should be sent or emailed to:
Alex Harvey at or call on 01536 525136 (no agencies)

We are an Equal Opportunities Employer
Refrigeration Engineer

RAC Kettering operates in Northants, Buckinghamshire and beyond offering refrigeration, mechanical and electrical services to a range of business customers. From design and manufacture to installation, service and maintenance, we are committed to excellence in understanding, delivering, and managing our customers' needs.
The company was established in mid 1970s and are committed to delivering the very best in both technical expertise and customer service. Since then it has grown from a relatively small refrigeration contracting business, to one that also included air conditioning and ventilation solutions

RAC Kettering
Tel: 01536 484733 / 525136
Fax: 01536 481569
Email: